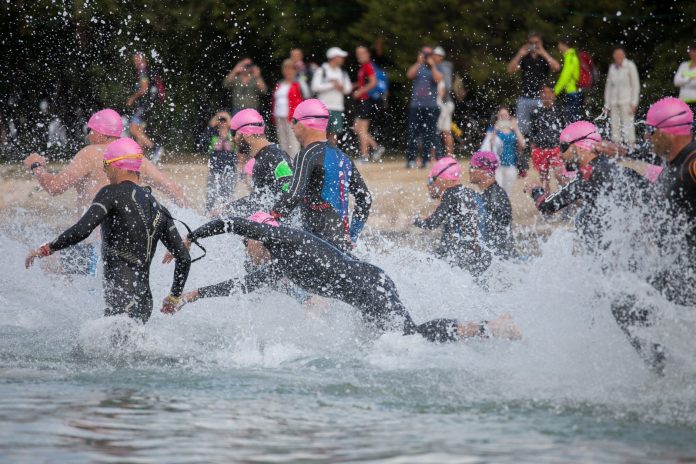 T
riathlon is an excellent sport for age groupers. The sense of achievement after finishing a race you prepared for a couple of months is a uniquely satisfying experience that is hard to compare to any other. Organization, consistency, perseverance, ability to concentrate and focus are among great skills that a triathlete develops alongside his or her physical conditioning. These skills make triathletes better co-workers, mothers, fathers and friends.
By Zlatko Tomšić/AiC
But not all is so great. Races usually start early in the morning, so wake up before a race can be as early as 4 AM. An early start is needed to have enough time to eat and digest breakfast, to drive to the start and find parking. Then it is time for a visit to a portable toilette, pre-race ritual of most triathletes. Let us say that if you have not used it in the morning of a race, you have not missed out on anything, and if you have – you know what I mean. When finally, the starting gun goes off, usually the swim takes place in murky waters where lack of visibility means that more inexperienced athletes sometimes get panic attacks and more experienced ones an accidental heel to the head.
Imagine if only a race existed where you could sleep in a hotel right next to the start line, and where the prices of accommodation during the race would be lower than in full season. Then there would be no need to waste time driving and finding parking. You could sleep longer and be less stressed about finding parking and forgetting small items in the hotel. A race without portable toilettes because breakfast and your room are all five-minute walk away from the start and transition. And the race that takes place in crystal clear sea, where carefree fish swim below you.
Triathlon heaven
►Falkensteiner Punta Skala Triathlon is just such a race. It takes place in a hotel complex near ►Zadar in early May. You can choose from half distance triathlon, aquathlon, and a 5k run. And if you need a warm up a weekend earlier, just a few kilometers away, there is unique Wings for life World Run race. Organizers have partnered with hotel chain where they help fill accommodation capacities and Falkensteiner, in turn, provides marketing support and their facilities for briefings, race office, and other organizational needs.
This is why you can find very reasonable accommodation packages offered alongside the race. And while it is possible to find lodging in nearby ►Petrčane or ►Nin, our recommendation is to take advantage of the offer and support the race's main partner. There are two levels of apartments to choose from if you have a strict dietary pre-race plan and prefer cooking for yourself. If you prefer others doing the cooking you can stay in either four or a five-star hotel located right by the start beach and transition. Four-star Diadora is oriented more towards families with animators that keep the kids happy (Falki the Eagle, the mascot of the hotel is a particular kid favorite) and with spas and day trips that you can enjoy together with your partner. Five-star Iadera is an option aimed at guests that want to be spoilt with great food and great hospitality.
In 2019 the race will be in its sixth edition which means that most of the growing pains have been ironed out. It has found its place on the calendar in early May when most of the athletes have already had enough spring training to tackle half distance race. The swim is in the sea, and the neoprene suites are usually allowed.
race day for 2019
is may 11th
The bike portion takes place on a gently rolling terrain without significant hills, but being a seaside race means that the wind can be a factor. There is a liaison of 9 km before participants enter an out and back circuit of four laps of 18 km and then go back to T2 via 9 km liaison.
Run has four laps and in case of higher temperatures during some of the previous editions organizers have provided extra quantities of ice cold drinks, ice, and a shower on the course to prevent overheating. Run is characterized by a mix of asphalt, concrete and a small number of gravel paths and constant ups and downs that can be very challenging at the end of a long day. But the breeze coming from the sea and the views do wonders for tired legs and help you reach the finish line.
The race has grown steadily, and with roughly 300 participants expected next year it is not overcrowded and retains the charm of a small well-organized race that takes place in a fabulous setting. It is an excellent way of getting some sun exposure after a long winter.
Spending a week or a weekend in May in Petrčane for Falkensteiner Punta Skala Triathlon is a decision you are not likely to regret.