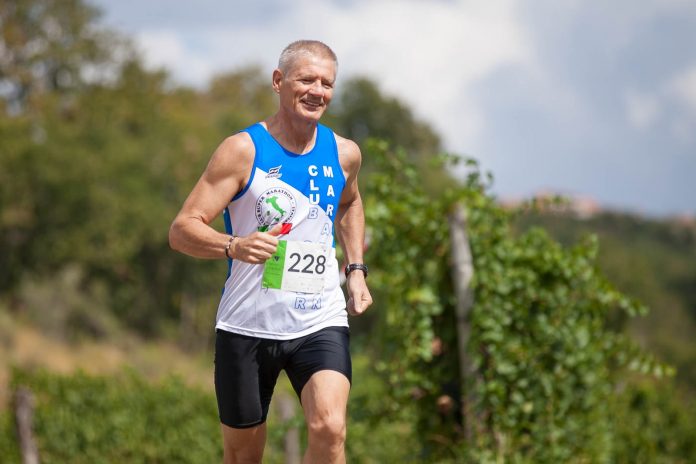 B
orn in 1954 in Bosnia and Herzegovina, Franjo Lončar was always interested in sports, especially in the running. As a child, he was active in school sports teams, and when he moved to Zagreb in 1973, he became an active member of athletic club Mladost. For five years he had been training javelin throw and running 400 meters hurdles. When he finished college, sometimes he ran for personal pleasure. That's how long-distance running became his real love.
The year 1995 was a turning point when he finished first half marathon at the age of forty. Two years later he ran his first marathon: "It was in Florence, I ran 3:25:13 and I thought that was a terrible result. Now I know it was great considering the amount of training". The next year he ran his tenth marathon there, and it was the first one under 3 hours – 2:59:44.
Curiosity was the main reason he started running marathons. "I wanted to see if I can do it. When I was young I always ran and trained short distances; I was curious if I could run marathons".
Six years after he started to run long distance races, he ran fastest one in Ljubljana (2010.), at the age of 48. The result was impressive – 2:47:36!
Record holder in Croatia
Since 1997 until now (2018, October) ►Franjo Lončar finished 264 marathons, and it seems like he's not planning to stop.
When you ask Franjo about his favorite marathon race, he answers quickly – marathon in Slovenian capital – Ljubljana, where he ran numerous times. Also, he loves to run in Italy – Ferrara and Reggio Emilia.
Considering the fact he's running a lot of marathons throughout the year, you would get curious of when he actually trains? He says: "I don't train, I just run." Franjo knows how systematic training approach works, but he just loves running races, and that's what he is doing. His training for a marathon is – marathon.

Also, he ran 11 ultramarathons. Six times ultramarathon "Od Kaptola do Kaptola" which is a race from Zagreb to Čazma – 61.3 km.
Even though his first love is 42.2, Franjo made his biggest success in ultra-distance races. He held Croatian male record in 12 hours race for 11 years – 131.50 km.
Now, in his seventh decade of life, Franjo has some health problems and injuries, but in spite, he's not giving up on his way of life. He is the only runner in Croatia that has finished 250+ marathons.
With one of his favorite motto: "You run a marathon with your head, not with your legs" he hopes to break the barrier of 300 marathons in his lifetime.