C
roatia is beautiful, especially the coast and the island. And while we all enjoy that, Odysseus might have not. That mythical Greek hero had a rather stressful trip home, and some historians say that Croatian islands caused him many troubles. There is some evidence for that on the islands, while the island of Mljet even has a cave named the Cave of Odysseus. Beside Odyssey, there are many other exciting things about Croatia – here are some of them.
By Martina Đođo/AiC
Historical facts
Did you know that the oldest inhabited city in Europe is Croatian city of Vinkovci? The settlement at the Vinkovci area exists for more than 8200 years, dating back to Neolithic. Since then, many cultures continuously lived there, and even the first European calendar is found in Vinkovci during archaeological excavations.
Neanderthals also loved Croatia. Well, it wasn't Croatia then, but they were here. In fact, the worlds' richest collection of Neanderthal remains was found in the cave near ►Krapina, the town in central Croatia. Remains of 70 people, many extinct animals and a lot of primitive weapons were found there in 1899. Today, you can visit the prehistoric park and a modern museum of the human evolution in Krapina.
The San Marino Republic was founded by a stonecutter from the Croatian island of Rab. A man called Marin went from ►Rab to Italy to find a job, and people there loved him and chose him as their deacon. On the mount Titano, he founded a small Christian community which later became a republic.
The world's longest wall is surely the Great Wall of China. Then comes Hadrian's wall in Great Britain and, guess what – then come the Walls of ►Ston in Croatia. Built in the 14th century, they served as a protection of the Republic of Ragusa (today's' Dubrovnik). Once a fortification system, now a tourist attraction and – a marathon route.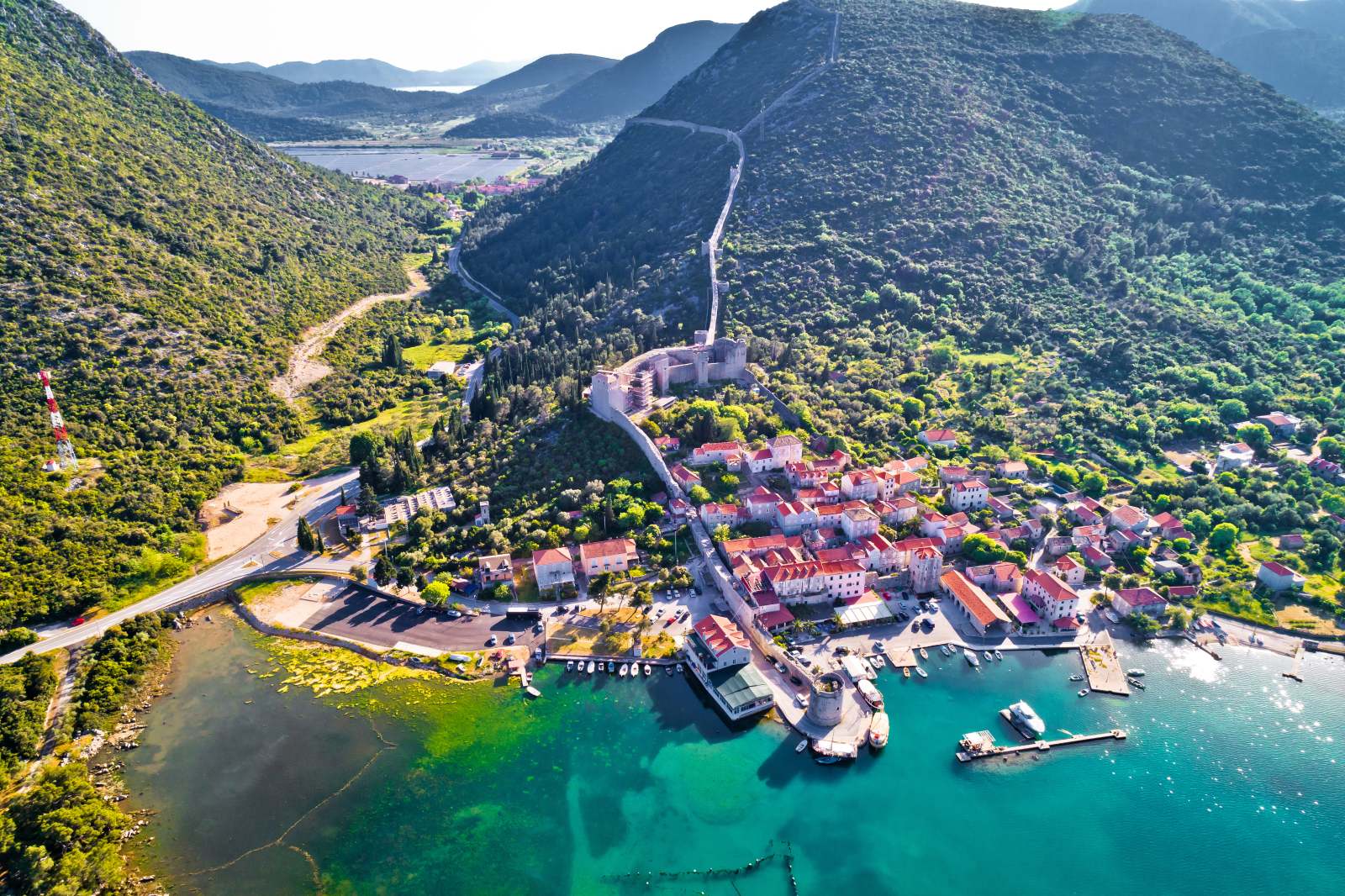 Croatians used to have their own script, called Glagolitic script. It was in use from the 12th to the 20th century, when it mixed with the Latin script. The oldest preserved Croatian text dates to the year 1100, and it was found in the small church on the island of ►Krk.
Inventions & inventors
Probably the most famous Croatian invention is a necktie (or a cravat – Croatian: kravata). This common accessory was first worn as a part of traditional Croatian costume in the 16th century. Croatians were once known as great soldiers, and when French king Louis the 13th called them to fight for France in 1630, his fashionable eye noticed their ties. Soon, all the nobles started to wear ties. When King Charles the 2nd of England heard about this "tie", he proclaimed: "Get me a tie or I shall die!" The rest is history.
While the tie is the most famous Croatian invention, the most famous inventor is Nikola Tesla. He was born in ►Smiljan in Lika, and his home is now a museum and a memorial center. His parents were Serbs, and Nikola used to say that he is proud of his Croatian homeland and his Serbian origin. This great inventor had his early education in Smiljan, ►Gospić, and ►Karlovac, and then went to college in Graz, Austria. During his work in the USA, Tesla invented things we couldn't live without today.
Torpedo was also invented in Croatia. The plan was made by Ivan Vukić Lupis in the 19th century in ►Rijeka. He and his partner Robert Whitehead created a prototype self-propelled torpedo and soon founded the first torpedo factory, which later produced truck, weapon, and motors.
The founder of Maglite flashlights (flashlights used by USA police) is Anthony Maglica, a Croatian born in the New York who grew up on the beautiful Croatian island of ►Zlarin. During WWII he went back to the US, even though he didn't speak English at all. Soon he started a small business in his garage, which is now the biggest flashlight company in the world.
The pen was invented in Croatia, too! ►Slavoljub Eduard Penkala developed the mechanical pencil, then called an "automatic pencil" – and the first solid-ink fountain pen. Collaborating with an entrepreneur Edmund Moster, he started the Penkala-Moster Company and built a pen-and-pencil factory in Zagreb that was one of the biggest in the world at the time. The company, now called TOZ Penkala, still exists today.
Identification by fingerprints (dactyloscopy) was an idea by Croatian ►Ivan Vučetić. He was born on the island of ►Hvar and later lived in Argentina. He was a criminalist and anthropologist whose methods left a significant impact on criminal investigations.
Other curiosities
The hit series Game of Thrones was filmed in ►Dubrovnik, ►Split, ►Trogir, Klis, and ►Šibenik. These beautiful cities and their fortress were perfect locations for filming those mythical lands of Westeros and Essos. You can even book a Game of Thrones themed trip across these locations.
The Dalmatian dog is originally from Croatia. The first illustration of these famous spotted dogs dates back to 16th century Croatia. Croatia has five more native breeds: Croatian Sheepdog (medium-sized black dog with curly coat), Posavac Hound (medium-sized hunting dog with long ears, long tail and red-white short coat), Istrian Hound (two breeds – short-haired and coarse-haired), Tornjak (large white mountain dog from Dinaric Alps) and Old Croatian Sighthound (a rare greyhound-like breed).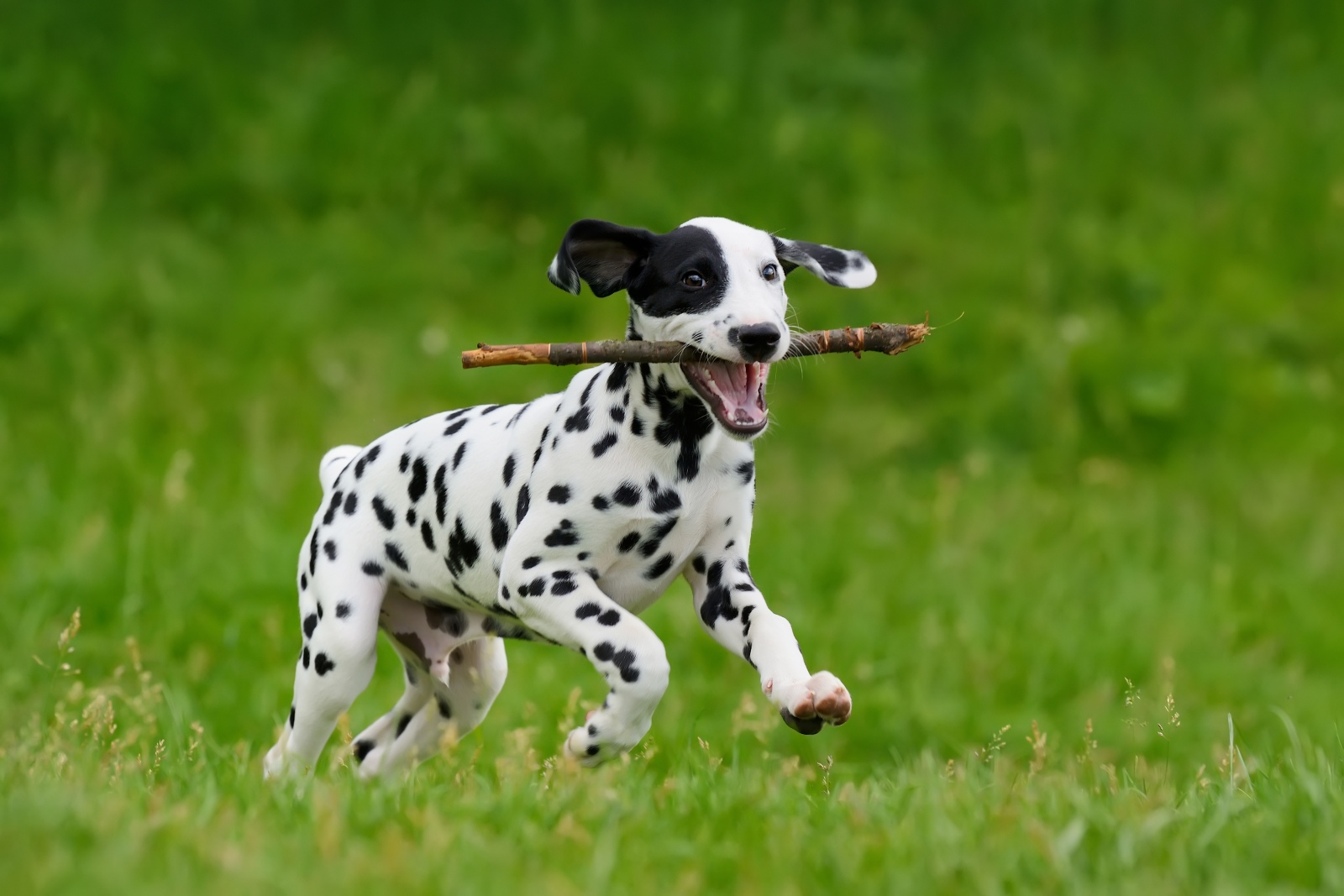 And now a piece of information for wine lovers: Croatia has more than 300 registered wine-producing locations. Croatian wines are becoming more and more recognized around the world. The tradition of winemaking in Croatia dates back to the time of Ancient Greece.
►Paklenica National Park at the Velebit mountain was used as American Wild West when filming eleven movies about Indian hero Winnetou. Today, you can visit the filming locations on the hill, as well as Winnetou museum in ►Starigrad.
The worlds' first pipe organ played by sea is located in the Croatian city of ►Zadar. Wave-produced music and, as Alfred Hitchcock described it, the most beautiful sunset in the world is definitely a good reason to visit this coastal city.
Croatians love being the best in something, and there is a lot of Croatian record holders in The Guinness Book of World Records. So, Croatians made the world longest strudel (1.5 km), filled the biggest box of popcorn (52 m3), tied the biggest necktie (808 m), Croatian swimmer Veljko Rogošić did the longest open sea swim (225 km), Croatian fitness trainer Sebastian Mendiković did the most pull-ups in a minute (25) …
Funny country Croatia, isn't it?