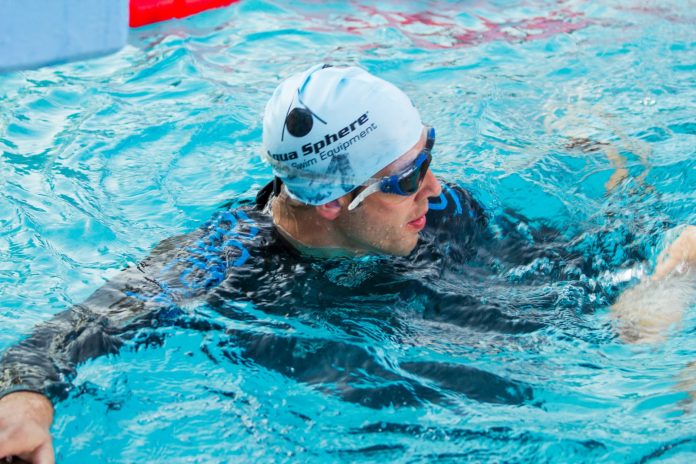 N
enad Šimunko was diagnosed with diabetes type 1 at the age of six. He was born in 1984 and has been battling this incurable disease for 28 years now. Type 1 diabetes is insulin-dependent diabetes, a chronic condition in which the pancreas produces little or no insulin. This leads to constant sugar level controls and insulin injections. There are a lot of people in Croatia with this disease, but Nenad is different. Instead of feeling sorry for himself and having his condition as an excuse, he is having his illness – as a gift.
Discovering triathlon
Living rather unhealthy, fighting extra weight and generally unhappy with his way of life: "I weighed 108 kilos and was unsatisfied with where my life was going", he discovered – triathlon. In 2008 he finished several triathlon races and completely fell in love with this sport. As time passed by, Nenad started and completed longer and harder triathlon distances. Parallel with his sports development he learned more about his condition and gradually exposed his body to bigger and bigger demands.
People with this kind of disease are recommended to be active, but with great precautions. Complications with insulin level could lead to hypoglycemia, coma, and even death. Nevertheless, ►Nenad Šimunko was determined to go beyond the known: "I wanted to show everyone, everyone in the World that you should never let go of your dreams because you have diabetes."
He was determined to prove that a person with diabetes can also be an athlete and can break the boundaries of man's endurance.
Discovering ultra
In 2010 Nenad finished ironman triathlon (3.8 km swimming, 180 km bicycle and 42.2 km running). In 2011 he finished double ironman triathlon distance (452 km) in Slovenia, Bakovci, and was the first person in the World with this condition to do that.
Logically, the next step was a triple ironman.
Nenad applied for triple ironman race in Lensahn, Germany.
A distance of 678 km Nenad had to finish in 60 hours: – an 11.4k swim, 540k bicycle and triple marathon distance – 126.6k run. Considering his medical condition, it's little to say there were reasons to be worried, but Nenad believed that with right support team and constant blood sugar level control it was something to be done without any doubt.
From 12 countries 47 competitors came to a small German city to meet their hopes, fears, and expectations.
As every triathlon, the race begins with swimming. Athletes had to turn 114 times on a bank of 50 meters long pool. After almost five hours Nenad finished swimming. Then – the bike. For looong 17 hours, Nenad drove circles to complete bike section of 540 km. He slept twice for 20ish minutes.
After being awake and active for more than 24 hours, there were three more marathons to run. It's little to say it was a big, big struggle. But, in 51 hours, Nenad finished triple ironman distance and was the first person on the World with diabetes type 1 to do that.
A documentary about this achievement was taken on the place of the event: Three times three:
Now, Nenad is active in promoting a healthy lifestyle, sports, encouraging and motivating people with diabetes. He is active in local nonprofit organizations which support and educate parents and children with this condition. Also, he is engaged in triathlon and is planning to compete in 10-days ironman triathlon: "This is not the end… it's only a matter of time to start this big race".
Awareness, education and exceeding our limitations is the best way to rise above health problems which we can't control, to achieve satisfaction and personal fulfillment. You see, only sky is the limit!