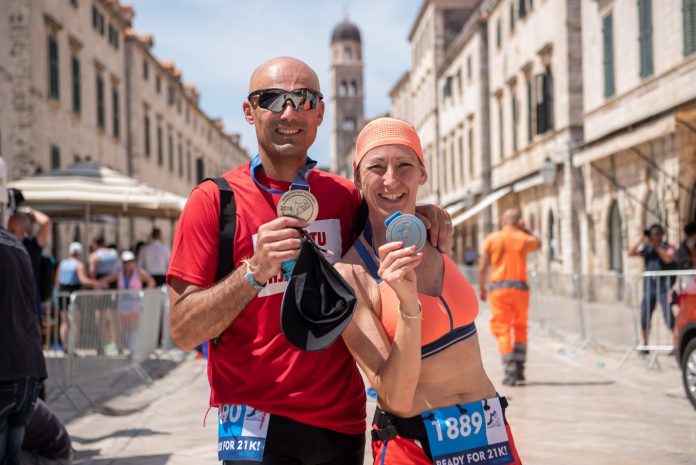 T
he race is over, and hopefully, all your hard work during training sessions has paid off! Now it is time to relax, enjoy and celebrate. Croatian races offer many post-race perks to its participants at no extra cost. From very detailed medals to free race photos and even to excellent afterparties, Croatian races aim to satisfy leaving you wanting to return!
By Lisa Nemec

Finish line
Congratulations! You finished! Croatian races are great for anyone who prizes finisher medals. The more popular Croatian races take pride in the medal design, and you are guaranteed to be impressed! Not only is your medal a sign of your accomplishment, but it also makes a great souvenir that you can display in your home!
Dressing Rooms
Official dressing rooms are a hit or miss at Croatian Races. Some bigger races have designated tents that serve as dressing rooms, while a lot of the smaller races do not. It is very rare that showers are available on site after a race.
Don't worry if there are no dressing rooms available and you need to change into some dry clothes after a race. Croatia is filled with cafes. It is common for runners to go into a café and change in their bathroom. Most cafes do not require you to buy a drink to use their restroom on race day, even though it is a nice gesture.
---
---
Food
Food is available after the race to all participants. Some races give you a meal coupon in your start packet while others just have food set up for all. The food tends to be more in the Croatian style rather than the stereotypical active person healthy menu.
This is one of the bigger differences that foreigners can experience in a Croatian race. While races outside of Croatia can offer post-race food such as yogurt, sandwich slices and fruit, a typical after race meal in Croatia can be goulash or beans with bread, a sandwich or some "real" food, accompanied with a beverage such as beer, soda or water.
Results/Finisher Certificate
Unofficial results are posted near the finish line area shortly after the race is completed. The official results are available online at the race's website, at the website of the official timekeeper, or on 3sporta.com.
Some races offer an online Finisher Certificate generator that you can easily print out at home. You simply just type in your name and the system will find your results and generate your personal certificate. If the race is electronically measured (with chips), it is common to have both your official finish time and your net finish time on the certificate.
Award Ceremony
The award ceremony takes places after the completion of the race. It can take a while for the award ceremony to start compared to races outside of Croatia. Don't be in such a hurry to leave, rest and have fun.
Aside from the overall male and female finisher awards, sometimes there are also age group awards. The common age group categories for both male and female are: under 20, 20-34, 35-39, 40-44, 45-49, 50-54, 55-59, 60-64, 65-69, and over 70. Most of the time age group award winners receive a medal, but sometimes they can also receive gifts from the race's sponsor(s).
Pictures
Another surprise is that professional race pictures are available for free at many of the races at 3sporta.com! A day or two after the race all photos are uploaded to their website and/or Facebook page.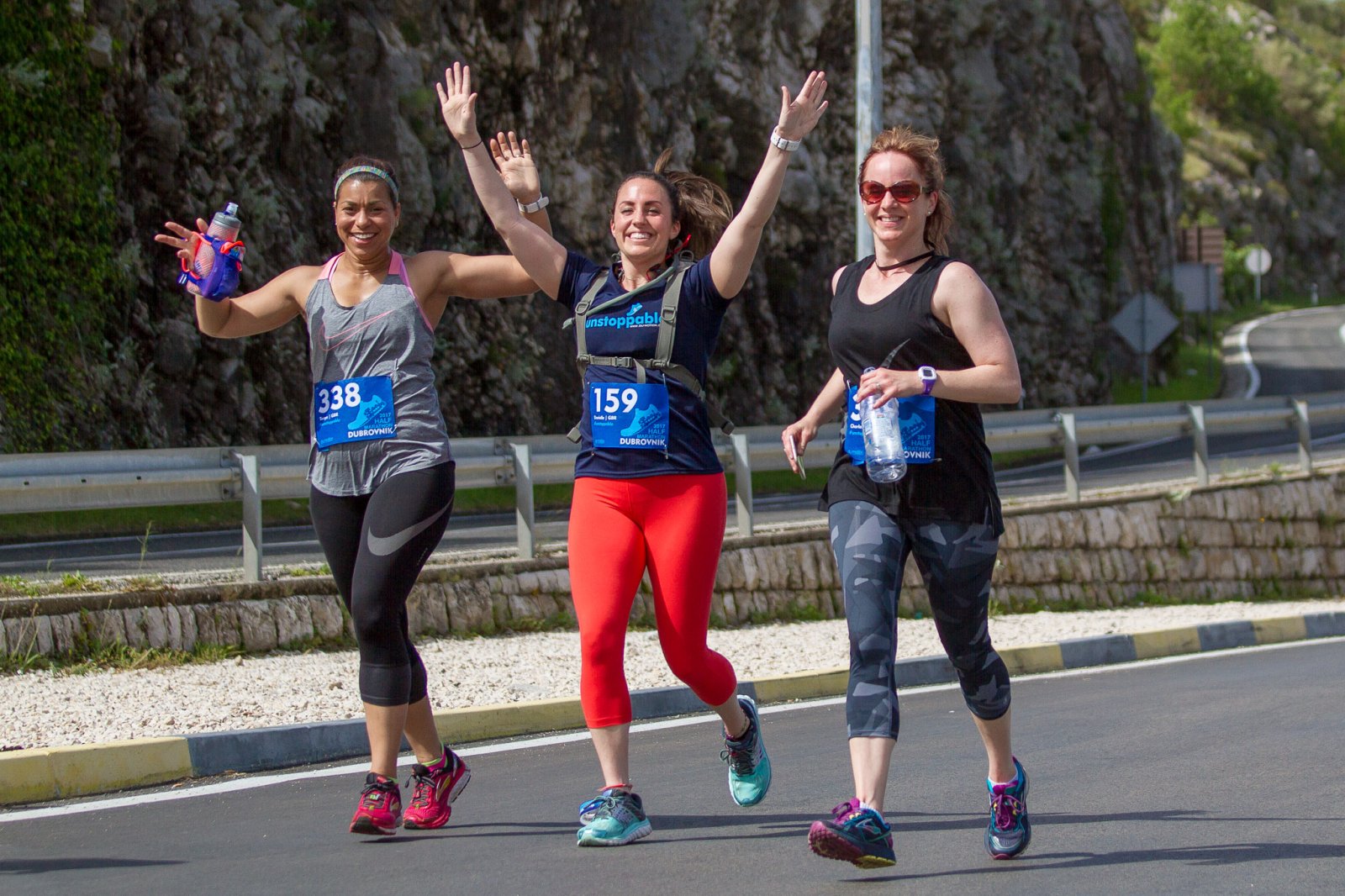 You might have to put in a little work to sift through all the photos, but every photo is available for you to download, tag or share. Bigger races recently implemented a system to automatically find your photos – the system is called RaceMoment and you can find it here. Photos are somehow "connected" to your bib number so that you can get them very quickly.
Afterparty
Some races in Croatia are more than just sporting events and running. More and more organizers do not want participants to go home after the race is over, but that they hang out and socialize. Several night races have an excellent music program—such as the Karlovac 10K (Karlovački Cener) and the GRAWE Night Marathon (GRAWE noćni maraton).